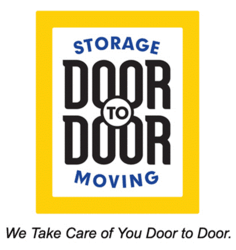 Kent, WA (PRWEB) February 28, 2012
Door to Door Storage, Inc., a leading national provider of portable storage and moving services, has added four new storage and moving facilities in the Southwest Region of the United States. The areas served include: Hayward, CA; West Sacramento, CA; San Jose, CA; and Albuquerque, NM.
We are pleased to add these new locations to the Door to Door network, said Tracey Kelly, Senior Vice President of Sales and Marketing for Door to Door Storage?. In addition to the support we offer through our online and mobile resources, the facilities will help us to make the storage and moving process as easy and convenient as possible for our customers.
A pioneer in creating a convenient and secure alternative to traditional self-storage and household moving, since 1996 Door to Door has helped individuals and families across the country manage life transitions that can include job relocations, staging/selling a home, remodeling, military moving/storage, or going away to school.
Door to Door is a privately-owned, national portable moving and storage companyunlike many that are franchisedensuring that customers consistently receive high-quality service plus access to modern and secure indoor storage facilities. Customers can book moving and storage services online, take advantage of Door to Doors best-in-class customer protection plan (CPP), and make payments by using either a computer or mobile device. Door to Doors Facebook page also provides helpful moving tips, links to lifestyle topics related to the storage and moving experience in addition to announcements, photos, videos, special promotions and incentives.
For more than 16 years we have helped thousands of individuals successfully store and move their belongings. We are proud to continue this tradition by providing affordable and secure storage and moving solutions in these new locations, said Kelly.
About Door to Door Storage, Inc.
Since 1996, Door to Door Storage, Inc. has helped people across the nation with their moving and storage needs. An industry pioneer, Door to Door was the first portable storage and moving company to provide customers with a convenient, secure and cost-effective alternative to traditional self-storage and household moving. Using an environmentally-friendly container design, Door to Door provides customers with a personalized experience for temporary or long-term moves.
Door to Door operates storage centers in more than 54 U.S. metropolitan markets and offers moving services in 36 states. The corporate headquarters is located in Kent, Washington. For more information, visit the company website at http://www.doortodoor.com.
###