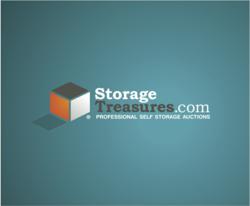 Reno, Nevada (PRWEB) July 05, 2012
StorageTreasures.com, Americas fastest growing website for self storage auction hunters, has added WorthPoint.com to its panel of expert contributors. WorthPoint.com is a leading online resource for antique collectors, appraisers, brokers and buyers. The site provides market data on art, antiques and collectibles along as well as accessibility to professionals who offer opinions and appraisals to help people value, preserve, buy and sell items. The company's Worthopedia helps antique collectors, appraiser, brokers and determine the value of their collectibles. More information about WorthPoint.com can be found on it's StorageTreasures.com contributors page at or at worthpoint.com.
Determining the proper values of items can make the difference between a profitable storage unit auction buy and an unprofitable unit said StorageTreasures.com President and Founder Lance Watkins. WorthPoint.com is a perfect fit for our members, since it can help them learn about their unique items, assess their value, and help them sell their storage locker finds at the right price. We're looking forward to seeing how they use it to build more profitable businesses."
StorageTreasures.com is a free self-storage unit auctions locator and self-storage finder covering the US and Canada. StorageTreasures.com offers comprehensive storage auction schedules and site specific guidelines for auction hunters and facility owners throughout the US and Canada. StorageTreasures.com is partnered with industry leaders to develop best practices that ensure storage auctions are conducted within the law and that facility owners, tenants, buyers, and auctioneers are protected. More information about StorageTreasures.com can be found at StorageTreasures.com or by calling 1.800.213.4183.