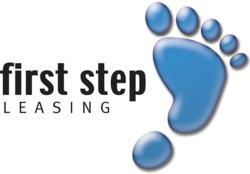 Bolton, Lancashire (PRWEB) July 05, 2012
Chancellor George Osborne in a Budget U-turn has scrapped a 3p rise in fuel duty – reducing the cost of a full tank on an average family vehicle by around ?2.10. The news was welcomed by motoring groups and campaigners in what Osborne referred to as very difficult economic times after pressure from industry leaders.
This is fantastic news for drivers everywhere, says Roy Ganley, director of First Step Leasing who provides lease vans and commercial vehicles to a number of companies across the UK. Whether one drives for domestic or commercial reasons, driving is already a very expensive luxury for many in the current climate.
The alleged budget backtrack of the Chancellor is not without controversy, as the Tories have already reversed the unpopular tax hikes on church improvement, caravans, charitable giving and pasties. Shadow Chancellor Ed Balls described the move as the fastest U-turn in history but Mr Osborne insisted that the ?550 million lost revenue from fuel was the result of lower that estimated departmental spending.
Affording a single car, a family vehicle or a whole fleet of lease vans is no easy feat, says Roy Ganley, director of First Step Leasing. After the initial purchase or hire of the vehicle, motorists are required to obtain the relevant insurance, pay road tax, and provide MOT certification. Steep price increases on fuel only add to the difficulty of maintaining a vehicle.
We are on the side of working families and businesses and this will fuel our recovery at this very difficult time for the world, said Chancellor George Osborne.
I lease vans to a range start-up companies and large established businesses and although price increases on fuel do affect the larger customers, its the smaller enterprises that are the most affected, says the director of First Step Leasing, Roy Ganley. Where start-up companies are concerned, every penny counts and this latest news means that those entrepreneurs who are just beginning their journey stand a better chance of long term survival.
This is good news for drivers and good news for the country, says Professor Stephen Glaister of the RAC Foundation. Road transport powers the nations economy and it is welcome that the Chancellor recognises the huge pressures the countrys 35 million drivers are under with transport being the biggest single area of household expenditure bar none.
In some sectors and roles, lease vans work is essential to even the smallest of enterprises, says Roy Ganley. In the very beginning, start-ups often struggle being able to afford all of the requirements needed to get a vehicle on the road. Leasing vans and company vehicles is often the preferred option as purchasing new is so expensive. A decrease in fuel prices will afford these small business owners more room for manoeuvre and expansion.
Transport Secretary Justine Green recently advised that it would be more beneficial to pressure fuel retailers to reduce pump prices.
That suggestion is very encouraging, says Roy Ganley, who has been leasing vans for over twenty years. I think all motorists, domestic or professional drivers all regard the profits celebrated by fuel companies to be indicative on the notorious 1%, especially when many of us are not lucky enough to have jobs with such affluent bonuses as standard. To improve the economic situation surely the best suggestion is to encourage growth amongst the small business sectors. Although the u-turn is relatively small, it makes a massive difference to entrepreneurs who are leasing vans to get their businesses up and running. Vehicle and van leasing is often the only option for self-employed individuals and tradesmen to operate in the beginning.
Conservative MP Robert Halfon welcomed the cut, predicting that it will greatly improve the performance of the economy, whilst Quentin Wilson of the FairFuel UK campaign group commented that hard-working families and business across the country could breathe a grateful sigh of relief.
We should be examining ways to make company cars, commercial fleets and van leasing more affordable, says Roy Ganley who has over twenty years worth of experience providing van leasing services across the UK. We need to be encouraging these individuals, with fuel price reductions as one example, to continue their journey from a start-up enterprise to a successful company making healthy profits.
The 3p rise in fuel rates originally intended for August 2012 has been postponed until January 2013.
If you would like a Zen Cart web design like First Step Leasing then search online for Vizcom Design for the very best web design in Bolton.