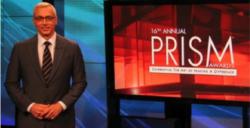 Los Angeles, CA (PRWEB) February 13, 2013
The Entertainment Industries Council, Inc. (EIC) has announced the nominees for the scripted categories of the 17th Annual PRISM Awards. The PRISM Awards honor TV, movie, music, DVD, and comic book entertainment that accurately depicts drug, alcohol and tobacco use and addiction, as well as mental health issues. The Nomination Review Committee of over 80 representatives of both the entertainment industry and health field, selected nominees from over 400 productions submitted, according to Brian Dyak, President and CEO of EIC.
We are thrilled to be the flagship network working with Entertainment Industries Council and the 17th Annual PRISM Awards. The entertainment industry continues to create dynamic productions about mental health and substance use that are both insightful and meaningful. We salute all the nominees and the numerous airing partners who help bring the positive, proactive messages created to vast audiences, said John Landgraf, FX Networks President and PRISM Awards Honorary Committee Chairman.
Powerful stories about mental health not only raises public awareness, but may also encourages people to recognize and address these issues in their personal lives. PRISM Awards aggregate these topics from media and spotlight the impact our industry has to create positive change in peoples lives, Dr. Drew Pinsky, TV host and longtime PRISM Awards supporter.
In the Feature Film categories, nominees were Barrymore (Image Entertainment), California Solo (Strand Releasing), Deep in the Heart (28 Entertainment), Flight (Paramount), Least Among Saints (Papazian Hirsch), Return (Focus World), Silver Linings Playbook (Weinstein Co.), and Smashed (Sony Classics). Feature film performances nominated were Linda Cardellini (Return), Bradley Cooper (Silver Linings Playbook), Aaron Paul (Smashed), Christopher Plummer (Barrymore) and Denzel Washington (Flight).
For Comedy Series, nominated episodes or multi-episode storylines hailed from Anger Management (FX), Glee (Fox), Go On (NBC), Modern Family (ABC), New Normal (NBC), Nurse Jackie (Showtime), Up All Night (NBC), and Whitney (NBC). Nominated comedy performances were Will Arnett (Up All Night), Justin Bartha (New Normal), Whitney Cummings (Whitney), Edie Falco (Nurse Jackie), and Matthew Perry (Go On).
Drama Episodes nominated were from Army Wives (Lifetime), Awake (NBC), Chicago Fire (NBC), CSI: New York (CBS), The Good Wife (CBS), Greys Anatomy (ABC), The Mob Doctor (Fox), Necessary Roughness (USA), Parenthood (NBC), and Southland (TNT). Michael Cudlitz (Southland), Wendy Davis (Army Wives), Jason Isaacs (Awake), Sandra Oh (Greys Anatomy), and Callie Thorne (Necessary Roughness) were nominated for Performance in a Drama Episode.
In the area of Drama Multi-Episode Storylines, nods went to American Horror Story: Asylum (FX), Army Wives (Lifetime), Breaking Bad (AMC), Elementary (CBS), Homeland (Showtime), Justified (FX), Nashville (ABC), NCIS (CBS), 90210 (CW), Nurse Jackie (Showtime), Sons of Anarchy (FX), and Touch (Fox). Performance nominations for multi-episode stories went to Bryan Cranston and Aaron Paul (Breaking Bad), Claire Danes (Homeland), Mark Harmon (NCIS), Jessica Lange (American Horror Story), Lucy Liu (Elementary), Neal McDonough (Justified), Hayden Panettiere (Nashville), Katey Sagal (Sons of Anarchy), and Kiefer Sutherland (Touch).
Duke (Hallmark) and Of Two Minds (Lifetime) earned nominations for TV Movie or Miniseries. Also nominated was daytime drama series Days of Our Lives (NBC). In the Teen or Childrens Program arena, nominees were three storylines from Degrassi: The Next Generation (TeenNick).
Among networks, NBC came out on top with 13 nominations, followed by FX (7), CBS (6), ABC (5), then Lifetime and Showtime (4 each), AMC and TeenNick (3 each), and TNT and USA (2 each). 20th Century Fox/Fox 21 took the number one slot among studios with 14 nominations, followed by Universal/Focus (12), Sony (10), ABC and CBS (7 each), Lionsgate (5), FX (4), and Paramount, Warner Bros. and Weinstein Co. (2 each).
The national conversation about mental health is vibrant and all-encompassing with people increasingly interested in diagnosis, treatment and resilience. Entertainment creators can change attitudes and behaviors through accurate portrayals, reducing stigma and discrimination surrounding mental health. The PRISM Awards shines a spotlight on the power of mass media and honors those who engage in the ART of making a difference by bringing authentic, empowering, and even educational characters and storylines to life, said Dyak.
Winners will be announced during a ceremony on April 25, 2013 at the Beverly Hills Hotel. The 17th Annual PRISM Awards Showcase is set to be nationally televised on September 14, 2013 through flagship airing partner FX Network, as well as other cable networks, broadcast stations, video on demand, and online.
17th Annual PRISM Awards Nominations
Feature Film Substance Use
Barrymore

(Image Entertainment / The Peapack Co.)

Director: Erik Canuel

Writer: Erik Canuel, William Luce

Producer: Garth H. Drabinsky
California Solo

(Strand Releasing / Cherry Sky Films / Harp Productions / Syncopated Films / Whitewater Films)

Director: Marshall Lewy

Writer: Marshall Lewy

Producer: Mynette Louie
Deep in the Heart

(28 Entertainment)

Director: Christopher Cain

Writer: Josh Fasulo, Brian A. Hoffman

Producer: Scott Duthie, Brian A. Hoffman
Flight

(Paramount Pictures / ImageMovers / Parkes+MacDonald)

Director: Robert Zemeckis

Writer: John Gatins

Producer: Walter F. Parkes, Laurie MacDonald, Steve Starkey, Robert Zemeckis, Jack Rapke
Smashed

(Sony Pictures Classics / Super Crispy Entertainment)

Director: James Ponsoldt

Writer: James Ponsoldt, Susan Burke

Producer: Jonathan Schwartz, Andrea Sperling, Jennifer Cochis
Feature Film Mental Health
Least Among Saints

(Papazian Hirsch Entertainment)

Director: Martin Papazian

Writer: Martin Papazian

Producer: Robert Papazian, James G. Hirsch
Return

(Focus World / Fork Films / Meredith Vieira Productions)

Director: Liza Johnson

Writer: Liza Johnson

Producer: Noah Harlan, Ben Howe, Liza Johnson
Silver Linings Playbook

(The Weinstein Co. / Mirage Enterprises)

Director: David O. Russell

Writer: David O. Russell

Producer: Bruce Cohen, Jonathan Gordon, Donna Gigliotti
Performance in a Feature Film
Linda Cardellini, Return

(Focus World / Fork Films / Meredith Vieira Productions)
Bradley Cooper, Silver Linings Playbook

(The Weinstein Co. / Mirage Enterprises)
Aaron Paul, Smashed

(Sony Pictures Classics / Super Crispy Entertainment)
Christopher Plummer, Barrymore

(Image Entertainment / The Peapack Co.)
Denzel Washington, Flight

(Paramount Pictures / ImageMovers / Parkes+MacDonald)
Comedy Series Episode or Multi-Episode Storyline Substance Use
Modern Family Arrested

(ABC Entertainment / 20th Century Fox Television / Steven Levitan Productions / Picador Productions)

Executive Producers: Steven Levitan, Christopher Lloyd, Dan OShannon, Paul Corrigan, Brad Walsh, Bill WRubel, Danny Zuker, Jeffrey Richman, Abraham Higginbotham

Writer: Becky Mann, Audra Sielaff

Director: Gail Mancuso
New Normal Baby Proofing

(NBC Entertainment / 20th Century Fox Television / Ryan Murphy Productions / Ali Adler is Here Productions)

Execu
Find More Movers In Chicago Press Releases